NEW

YEHUDA ULTIMATE LAB GROWN DIAMOND DETECTORS

 
The new Yehuda Lab Grown Diamond detectors work with your own mobile phone!
The enhanced user interface is so simple to use—just one click to see test results in seconds with no calibration or need to change platforms.
Easily upload results to the cloud! Plus, you can add lab reports, appraisals, your customer's name and photo, SKU#, barcode, and any number of files or data to the test upload.

 
Store all the test results from multiple Yehuda detectors under one account. Download the App from the App Store/Google Play! $10 monthly subscription fee per account (including any number of detectors).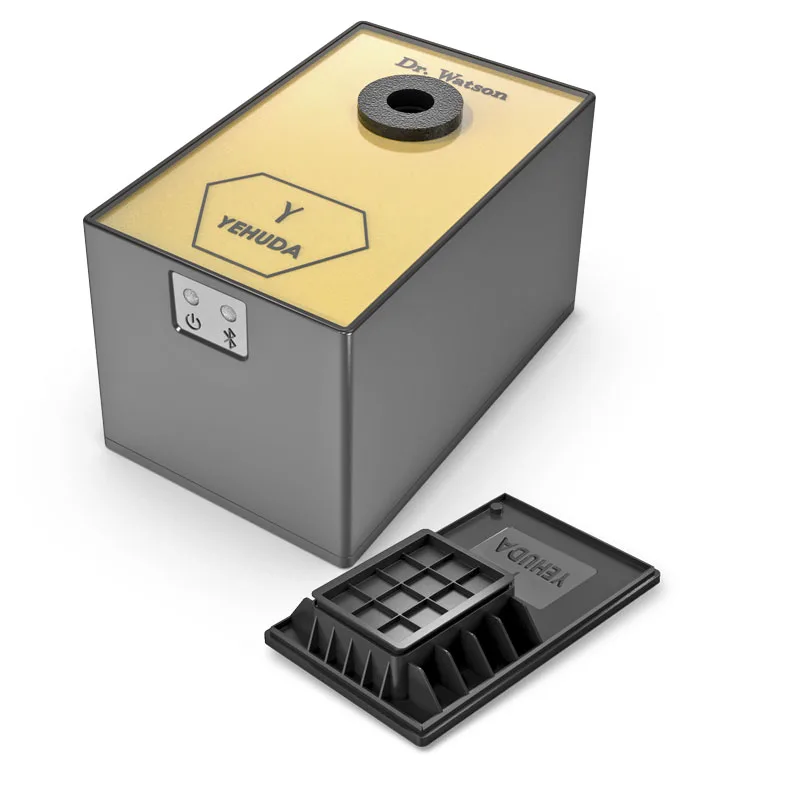 First PORTABLE Lab Grown Diamond Detector from Yehuda!
Scan multiple loose stones at once
Loose diamond testing area of approx 1.5″x2.5″
Holds up to 8 rings
Diamond testing height approx 1.5″ (50cts)
Powered by a rechargeable battery
ACCESSORIES INCLUDE
1 – 1.5"x2.5" loose stone sorting tray
1 – 1.5"x2.5" loose stone tray with sections
1 – Slotted ring holder accommodates up to 8 rings
1 – Focusing height adjustment adapter
2 – USB charging cable (Apple & Android)
1 – Lab Grown Diamond sample stone
Item #5638  List Price $3,350.00  Sale Price $2,795.00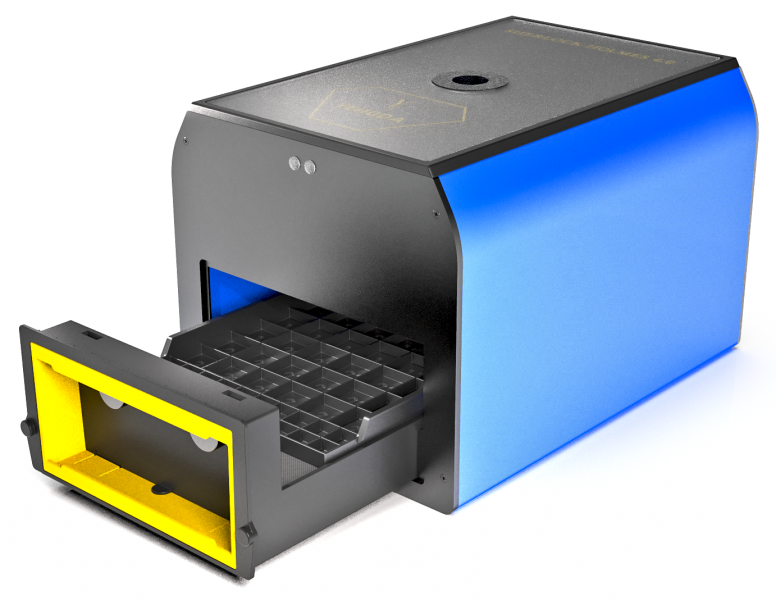 Larger testing area of approximately 4″ x 6″

Larger testing tray holds 27 rings

Rotating finger holders allow testing of up to 20 rings at a time on all sides

Larger loose diamond testing area of approximately 4″ x 6″ (250cts)

 

Taller testing area of approximately 2″ (Easily tests large pieces of jewelry like bangles, bracelets, and more.)

 
ACCESSORIES INCLUDE
1 – Lab Grown Diamond sample stone
2 – Loose stone sorting trays 1.5" x 2.5" and 4" x 5"
2 – Loose stone divided trays 1.5" x 2.5" and 4" x 5"
2 – Magnetic ring holders
1 – Slotted ring holder holds up to 27 rings
2 – USB cable (iPhone and Android)
1 – Power supply
Item #5636  List Price $8,100.00  Sale Price $6,745.00
Largest testing area of approximately 8″x11″
Largest testing tray holds up to 108 rings
Rotating finger holders allow testing of up to 60 rings at a time on all sides
Largest loose diamond testing area of approximately 8″x11″ (1,000cts)
Tallest testing area of approximately 4″ (Easily tests even larger pieces of jewelry like big bangles, bracelets, necklaces, and more.)
ACCESSORIES INCLUDE
1 – FREE Android Tablet for testing
2 – Loose stone sorting trays 1.5"x2.5" and 4.5"x5″
2 – Loose stone trays with sections 1.5"x2.5" and 4"x5"
1 – Tray with 5 magnetic finger ring holders
2 – Slotted ring holder trays (each holds up to 108 rings)
1 – Lab Grown Diamond sample stone
1 – USB data cable for the tablet
1 – Power supply
Item #5637  List Price $23,995.00  Sale Price $19,995.00